One you've spent a certain amount of time in a country on a tourist visa, you might want to stay longer.
What do you do if you want to stay longer in one country? You'll need an actual visa now.
If you are a digital nomad or remote worker permanently living abroad, one of your options to extend your living arrangements is to get a Digital Nomad Visa. This allows you to stay up to a year, pay no local taxes and come and go as you please in a foreign country.

Many digital nomads and remote workers choose destinations based on how long they can stay with the lowest visa fee or even visa-free. People who work remotely want to know how easy it is to enter a foreign country with a standard visa waiver. Although this is fine for starters, eventually nomads begin running into different challenges that make them consider getting a residence permit.
Many governments are offering Digital Nomad visas, Freelance visas, and other different visas to attract remote workers, foreign nationals, and those who own a location independent business. They allow you to stay up to a year (or more) without becoming a tax resident. They do have other requirements like health insurance.
These visas can work for Digital Nomads and also those who own a location independent business.
If you are looking for the best long-term visa in Europe, South East Asia, or Latin America, we found the top 3 Digital Nomad Visas.
Portugal: Best Digital Nomad Visa in the EU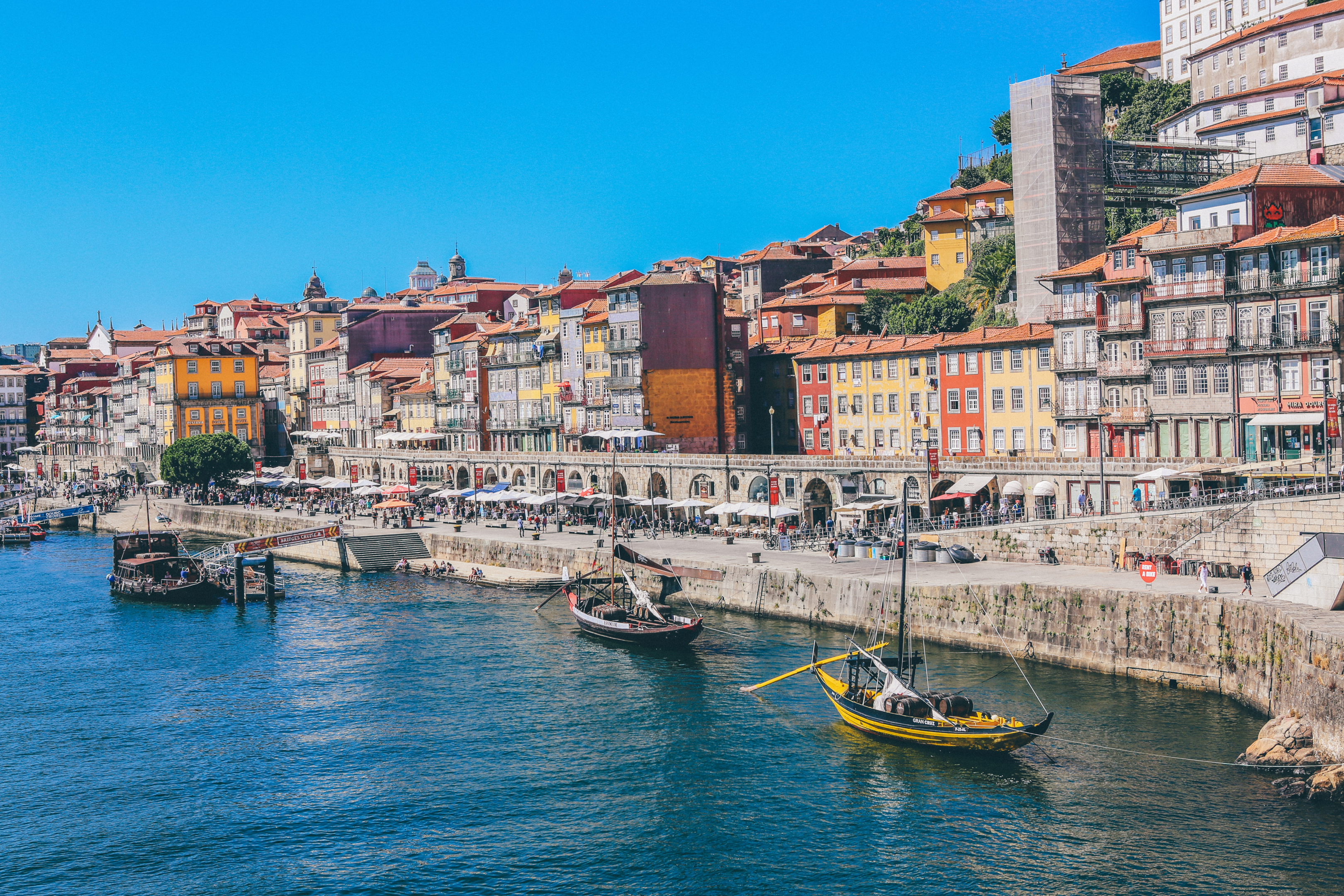 Why did we pick Portugal?
Safety: Crime is not a worry in Portugal. Ex pats all report that this is not an issue.
Easy to get digital nomad visas: This is a huge plus especially when you are remote working.
Inexpensive: You will not worry much about your expenses in Portugal because the cost of living is reasonable.
Picturesque landscape: From mountains to the beauty of the sea. Remote workers and digital nomads can enjoy Portugal's beauty of nature.
Friendly locals: Ex pats always rave about the ease of making friends in Portugal.
If you are a US citizen, you can enter Portugal for 90 days visa-free. It is a standard 90/180 rule: You can stay 90 days within a period of 180 days without a visa, but then you have to leave the country for 90 days minimum.

If you want to stay longer than 90 days, there are two types of ways you can apply for a digital nomad visa.
Temporary Stay Visa
If you're not interested in a permanent residency, but want to stay in Portugal for up to a year, apply for a Temporary Stay visa.
This digital nomad visa is valid for 1 year and you can come and go as you wish.
Requirements for the Temporary Stay Visa:
valid passport and photographs
valid health insurance
criminal record check
proof of accommodation
proof of sufficient funds (minimum monthly income of 705 EUR (746 USD) or more).
D7 Visa for Digital Nomads
D7 Visa is also known as Passive Income Visa, Residency Visa, and Retirement visa. This Digital Nomad Visa is suitable for foreigners that want to settle down or retire in Portugal.
D7 is the best visa for remote workers, freelancers, digital nomads, individuals earning sufficient income from the rent abroad, or stable recurring investments.
It is a long-term residency status.
You get the right to live, work, and study in Portugal.
You can travel visa-free across the Schengen area.
It is a path to Portuguese citizenship. Your D7 Visa will be valid for 2 years, then you can renew it for 3 years. After 5 years, you have the option to apply for Portuguese citizenship and an EU passport.
You can apply for non-habitual resident NHR status, which means you don't pay taxes in Portugal for 10 years.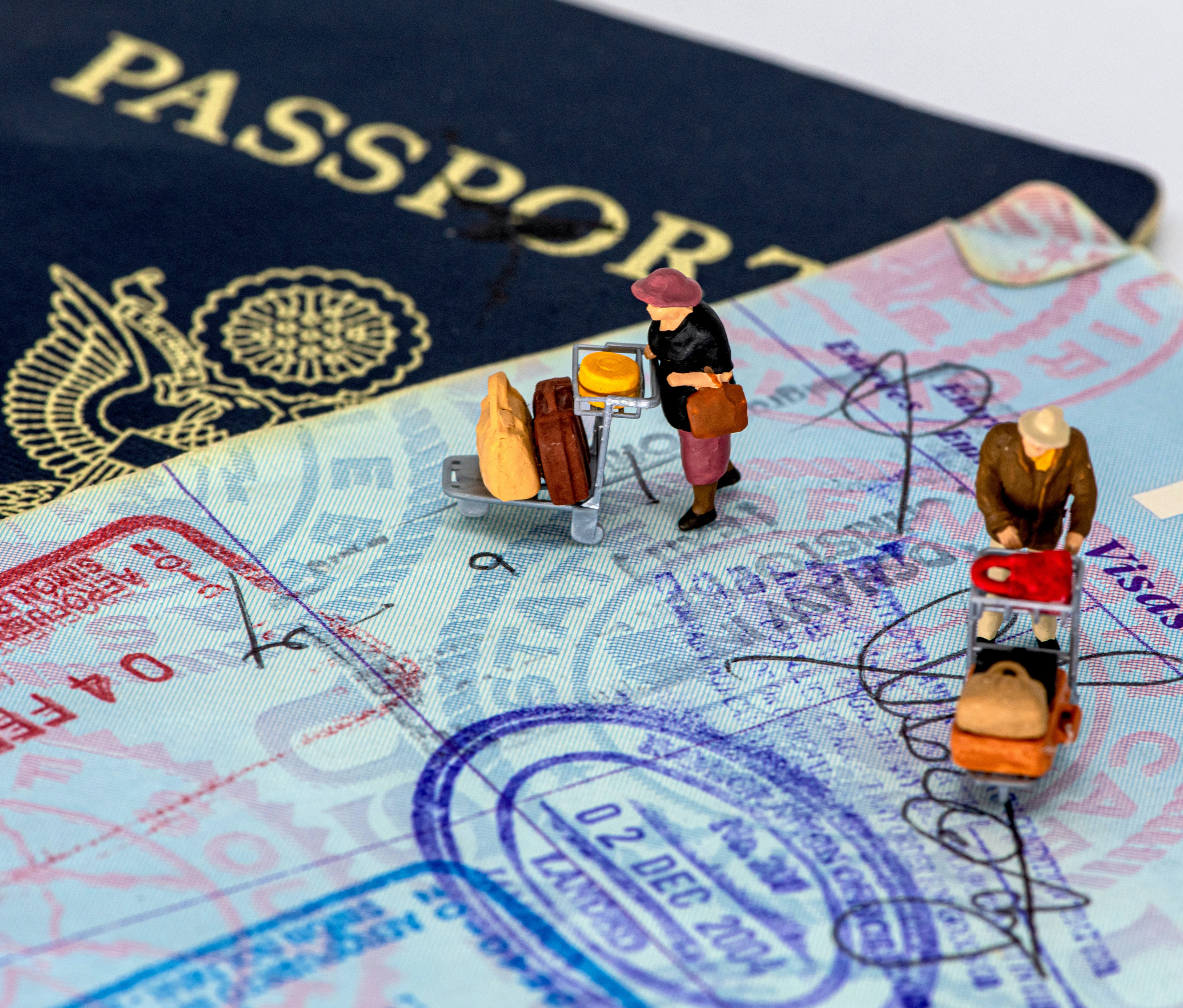 Requirements to Obtain A Portugal D7 Visa
Proof of Income. The passive income requirement for D7 Visa is based on the government minimum wage. In 2021, it has increased to €705. So, the income requirement for D7 Visa is 8,460 EUR (8,955 USD) a year. That's a low bar to step over.
To increase your chances of getting your visa approved, you can provide evidence of other income sources, such as rental property income, pension, annuity, dividends from a business or shares, and other investment income.
Funded Account in Portugal.
For D7 Visa, you'll be asked to transfer the minimum income amount (8,460 EUR/ 8,955 USD) into a Portuguese bank account.
To open the bank account, you'll need NIF (Número de Identificação Fiscal). You can hire a lawyer for this or use the services of a company like Bordr.
Proof of Accommodation
You'll need a long-term rental lease to get a Portuguese residential address. It should be a minimum of 12 months. To find one, you can use Flatio.com.
A Clean Criminal Record
You can submit your request for a criminal background check to the FBI electronically or send a set of your fingerprints directly to the FBI via mail.
Proof of Travel Health Insurance
You'll have to purchase comprehensive health insurance with a minimum coverage of 30,000 EUR (31,756 USD).
Other Necessary Documents
Portugal D7 application form.
personal statement with information about why you want to live in Portugal and that you have financial means to support yourself.
Notarized copy of your passport, two passport photos ( 45mm by 35mm).
Final Step
Once you have all the necessary documents for your application, schedule an appointment at the nearest Portuguese consulate. Once your visa is approved, you have 120 days to move to Portugal.

The application fee and visa cost are subject to change at any time. Approximately, you'll pay 102.20 USD for a D7 Visa application, and 86 USD for Residence Permit.
Note: You have to apply for D7 Visa from the Portuguese consulate where you are based.
Mexico: The Best Digital Nomad Visa in Latin America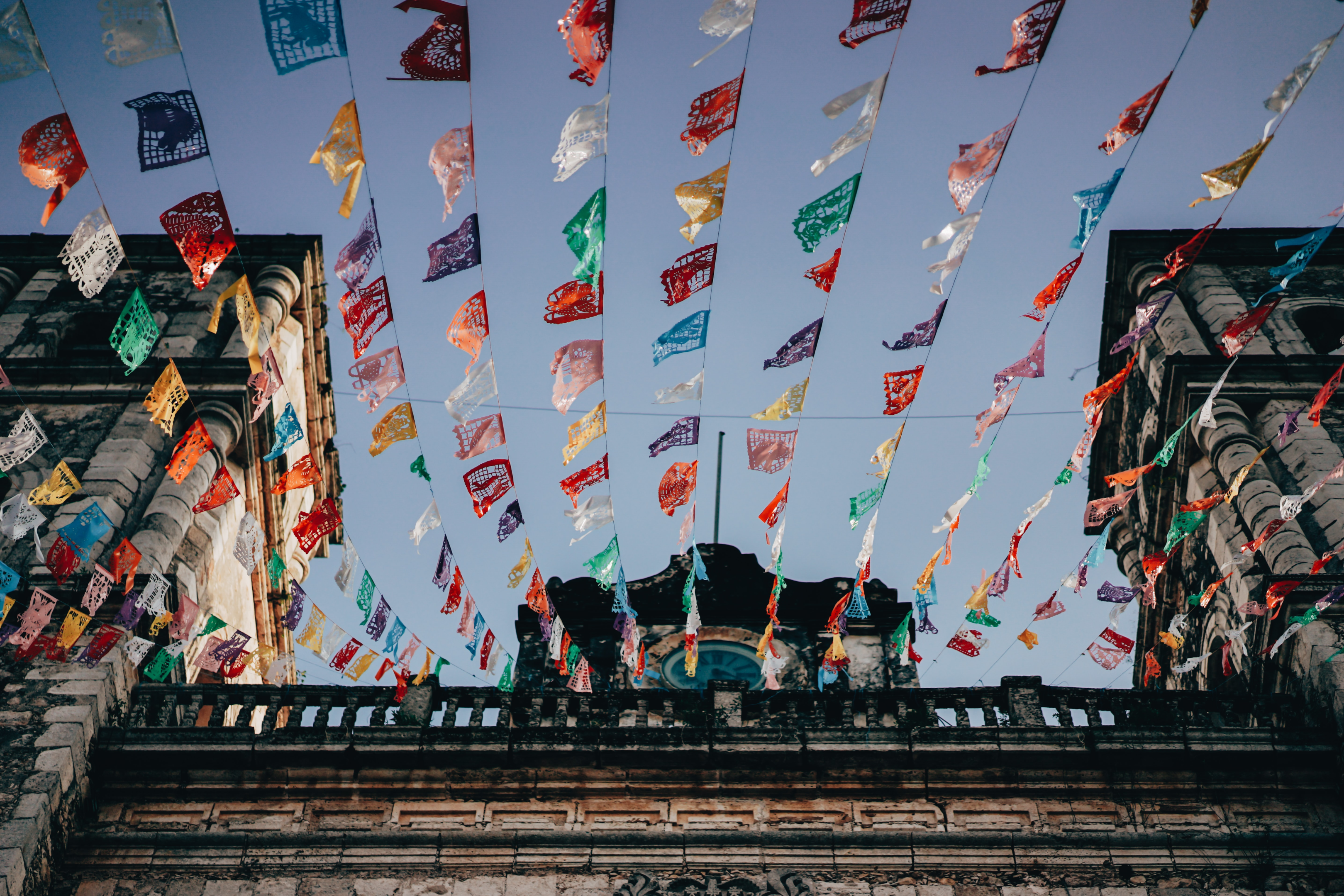 Why did we pick Mexico?
Low cost of livingThe cost of living in Mexico is not that high and this goes from food down to utilities, down to your medical care. Mexico doesn't charge you as much.
Affordable housingYou don't have to worry about having a roof over your head because Mexico is offering the digital nomads affordable accommodation with a cheap property tax.
Mexican cuisineMexico has a wide variety of cuisines to offer and plenty of their own spicy versions.
Mexico is a great spot for digital nomads due to its climate, culturally diverse cities, paradise beaches, and a great expat community. Many people go thereby obtaining a visa also known as a visitor permit (FMM) and staying up to 180 days. Americans get the 180 days automatically.
Mexico Digital Nomad Visa
There is no special Digital Nomad visa in Mexico. You can simply apply for a Temporary Resident Visa. It's a perfect long-term visa option for entrepreneurs and digital nomads or remote workers who can prove that they have sufficient financial means for living in Mexico.
You get the right to live in Mexico for 1 year with the ability to renew your visa for additional 3 years.
You don't have to file a tax return.
You can leave and enter Mexico as many times as you want while your visa is valid.
You can open a bank account in Mexico.
You can register your car in Mexico, or purchase and register a new car in Mexico.
You can apply for a Mexican driver's license.
You can open a Mexican bank account.
Note: After 4 years of legal residency, you may apply for citizenship in Mexico or a permanent residence permit. You'll have to pass a basic test of the Spanish language and Mexican history and culture.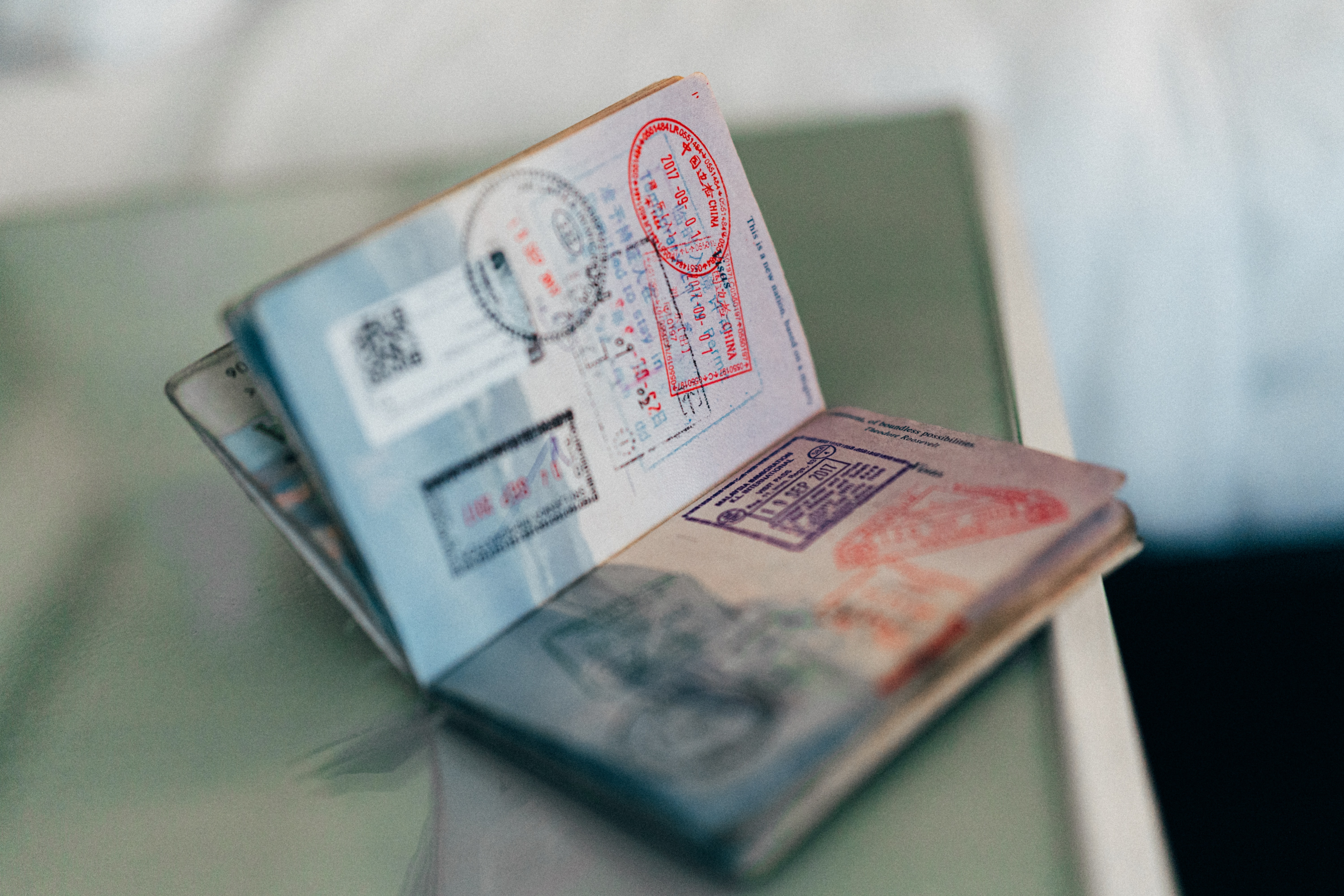 Requirements to Obtain a Temporary Resident Visa in Mexico
Proof of Income
You have to provide documents showing that you are financially self-sufficient, there are 3 ways to do it:
A document showing you had a minimum monthly income of 2,600 USD after tax over the last 6 months.
A bank statement with a minimum balance of 27,213 USD over the last 12 months.
Documents issued by a Mexican Notary proving that you own a property or business and with a minimum value of 140,000 USD.
Note: These requirements may change, clarify the amount of minimum monthly income at the Mexico Embassy or Consulate.
Other Necessary Documents:
Visa application form (double-sided and printed on one page)
Passport with at least six months of validity,
one photograph (3.9 mm x 3.1 mm), and a
Final Step
You have to apply for a Temporary Residence Visa from your home country. Fill out the application, gather all the required documents, schedule an appointment at the nearest Mexican consulate or embassy, and apply. Pay the fee. You will be given a special visa to enter Mexico as a resident. It is good for 30 days when used and must be used within 6 months of issuance.
Then you travel to Mexico and apply for a temporary residence card. You'll have to complete forma migratoria mútilple, and personally submit all the required documents at the Instituto Nacional de Migración (INM) facility.
You'll need the documents you've prepared for the Temporary Residence Visa application and two additional photos.
Then you just attend the final appointment and pick up your temporary residence card. You can enjoy your long-term stay in Mexico and the benefits you get with your new visa.
Thailand: Best Digital Nomad Visa in Southeast Asia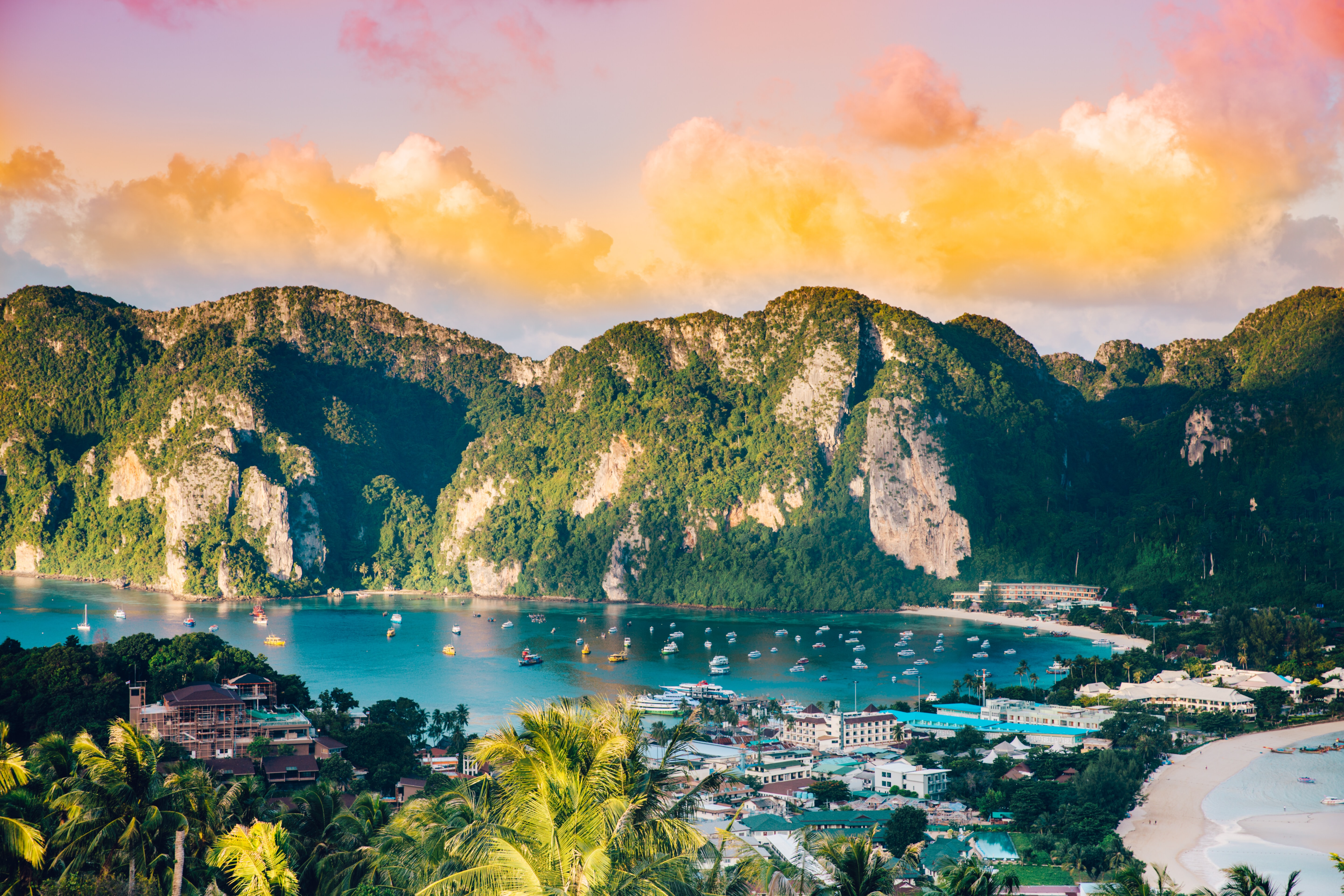 Why did we pick Thailand?
Low cost of living. You can stretch your dollars and live ten times your standard way of living at the same time. The local economy works in your favor.
Offers you the most ideal digital nomad visas. There are a number of digital nomad visas Thailand has to offer. Pick one that's best for you.
Rich in culture. You as a remote worker have the benefit of immersing in other countries' cultures and not leaving your job—one of the perks of remote working.
Delicious Food. You will experience a variety of food in Thailand! If you are a food lover, Thailand is your paradise.
One of the things that a digital nomad or remote worker finds appealing is the low cost of living and the chance to be able to bask in the beauty of nature.
However, being a digital nomad, you still have to deal with constant visa extensions. Only in the last couple of years, the trends have started changing and countries started offering options that may fit better remote workers and digital nomads.

Thailand remains a favorite spot for many digital nomads and remote workers, and Chiang Mai has been known as the capital of digital nomads. Now that pandemic is over, the government is trying to attract more tourists, remote workers, entrepreneurs, and specialists in different industries.
Options have now expanded and we love Thailand for digital nomads or remote workers.
Single Entry Tourist Visa (SETV)
With a single-entry visa, you can stay in Thailand for up to 60 days.
Visa Fee:
Tourist visa (TR) – single entry – 40 USD
Tourist visa (TR) – multiple entry – 200 USD
Documents required to apply for a Thai Tourist Visa:
Passport (valid for at least 6 months)
Visa application form filled out
Photo 4×6 cm
Proof of income (20,000 baht (582 USD) per person/40,000 baht (1,164 USD)) per family)
Proof of travel (a fully paid plane ticket)
Proof of accommodation
Can I get an extension?
Yes, you can get a 30-day extension with a total stay of 90 days. The fee for an extension is 1,900 baht (55 USD).
Can I stay even longer in Thailand?
Yes, when you've used your 60 or 90 days (with extension), you can reapply.
How many SETVs can I get?
There are no official strict rules or limits. It depends a lot on the immigration officer you're dealing with. Basically, you may even receive 4 SETVs in one year from the local Thai consulate.
If you want to get an extension of your stay or change the visa type, you may also go directly and apply at the embassy at the Office of Immigration Bureau located in Government Center B, Chaengwattana Soi 7, Laksi, Bangkok 10210.
The Special Tourist Visa (STV)
The government introduced STV in October 2020 and has extended this program to 30 September 2022.
The STV s an optimal variant for a digital nomad. It is great because you can reduce a headache from frequent visa runs, extensions, and interviews with the immigration officer.
Advantages to this visa:
Can stay for 90 days.
You can extend your visa twice to 270 days in total.
Visa fee: 80 USD.
Requirements to Obtain a Special Tourist Visa in Thailand
Passport (valid for at least 12 months).
Visa application form.
Photo 4×6 cm.
Proof of health insurance with a minimum coverage of 100,000 USD for COVID-19.
Thai health insurance covers the length of stay in Thailand (40,000 baht (1,164 USD) coverage for outpatient treatment and 400,000 baht (11,643 USD) for inpatient treatment)
Fully paid roundtrip flight ticket.
Proof of accommodation for the whole intended stay.
Proof of income (bank statement showing 20,000 baht (584 USD) per person).
Certified Medical certificate proving you don't have any prohibitive diseases (drug addiction, the third stage of Syphilis, Leprosy, Tuberculosis, Elephantiasis).
Smart Visa
The Thai government has created a Smart Visa program to attract more professionals, executives, entrepreneurs, and investors.
This visa allows you to live and work in Thailand for 4 years. The visa fee is 10,000 baht per year of visa permission.
There are 5 types of Smart Visa, and each visa has slightly different requirements.
Smart T (Talent):
Experts in science and technology
1-year employment contract
The minimum income requirement is: Monthly income of 100,000 baht (291 USD) or more
Smart I (Investor):
Investors
A direct investment of 20 million baht (582,207.80 USD)
Smart E (Executive):
Bachelor's degree or above, 10 years of work experience
An average monthly income of 200k baht (5822 USD)
Smart S (Startup):
Technology-based startup entrepreneurs
Deposit of 600K baht (17,466 USD) that has been retained for 3 months minimum.
Establish a company within 1 year with at least 25% ownership
Smart O (Others):
Spouses and children of the Smart Visa holders
To find out more details and understand whether you qualify for any type of Smart Visa, you can read more here: smart-visa.boi.go.th/smart/index.html
Elite Residence Program
If you can afford it, you can pay one time for the Thai Elite Visa and get residency for multiple years without tax consequences or the need to renew visas.
The Thai Elite Visa can be for 5, 10 or 20 years.
Read more about the visa cost, application fee, requirements, and how to apply for a Thai Elite Visa.
Upcoming Digital Nomad Visa in Thailand
The Thai Government is working on a new long-term visa for wealthy expats and digital nomads. There are very few details about this new Digital Nomad Visa:
It is a 5-year visa with the possibility to extend for 5 years more.
The fee is 10,000 baht (291 USD) a year, which is more affordable than the Thai Elite Visa.
There is no information regarding the income or deposit requirements. Also, it is not clear whether a visa is suitable only for remote workers, or it includes a work permit for specific work categories.

More updates are to be posted. Hopefully, this new visa will be launched soon and will make life easier for many digital nomads in Thailand.