Stay Calm & Contact Municipal Government Offices (The US Consulate)
People freak out when their passport is lost or stolen. This is a scary thing even when you are used to international travel.
One moment your passport is there and kind of boring. The next moment, you're having nightmares flash in your head of getting stuck in an airport or country with nowhere to turn. Some people are worried about identity theft.
It is not that crazy of a process to get a replacement passport. You will be able to replace a lost passport. There is a similar procedure if you lose your passport card for Canada or Mexico from the USA.
Preparation for this problem is key. If you have all the right paperwork with you, you can make it happen the quickest. If you don't, it's going to be a little trickier getting your lost or stolen passport replaced while traveling abroad.
Let's get into the most important detail of all:
You will need to visit a US Consulate
These are the only places where you will be able to get your replacement passport for the one that was lost or stolen. These are run by the State Department. Americans are used to going to the Post Office in the US. Not when you travel internationally.
There is one in almost every country. They are usually located in the capital city and sometimes more than the capital (Mexico for example). This is where you replace your stolen passport unit.
The Consulate is a fortress. Don't expect to just walk in the building and do your thing.
Due to tall the unrest in the last 20 years, US Consulates have become a target for demonstrations and sometimes worse things (if they weren't already).
Therefore, the security is very strict at these places. You'll likely be talking through a bulletproof glass to someone first, telling about your passport lost or stolen, and trying to set up an appointment.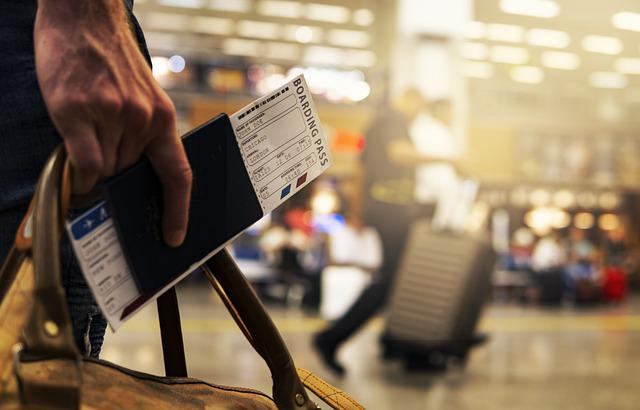 Step 1: Report Passport Lost to the Passport Agency
The first thing you do is report your lost or stolen passport.
You will be asked if you filed a police report for your lost or stolen passport. If you did have someone take it from you, it is best to report this to the local police. If you simply misplaced it, filing a police report is generally a waste of time in foreign countries. Even if you know it was stolen immediately, it's likely a waste of your time too.
One good thing is that this is not a requirement of getting a new passport. You will be asked if you filed a report or not for the lost or stolen passport. Yes or no, it doesn't matter. You're checking off a question on the form.
Where to report that missing passport.
You can do this by going here: Form DS-64. Complete the form, print it out, and bring it to the nearest US Consulate. The fastest way is to use the wizard to submit form DS-64 online
Step 2: Make an Appointment at Your Embassy
Since you no longer have your passport in your hand, you must make an appointment date to have your documents reviewed to replace a lost passport. PRO TIP: If you still HAD your actual passport, you could have walked in and renewed your passport.
These appointments are made online. You submit a request and wait for a response. While they make every effort to help you out, it is not guaranteed. Especially if you don't have that much time before your next flight to US or elsewhere.
Can you get in the USA without a passport as a US Citizen?
PRO TIP: You can always board a flight to the USA as an American Citizen, even without a passport. They tell you all over the internet that you cannot do this but you can. It will be handled by the airline before you depart. This only works if you are a US citizen and returning to the USA. It is true that you cannot get into OTHER COUNTRIES without a passport.
You can also walk or drive across the US or Canadian boarders with a basic ID (no passport). This is the last resort if you need to use it.
When you report the loss of your passport, you have to make a written statement describing the circumstance under which it was lost. Let the embassy know what your travel plans are. In most cases, they will be able to help you out.
What you need to know:
If you are replacing a lost passport replacement within 3 days of travel, the embassy will speed up your appointment.
The response time is typically within 3 days. If you are traveling, you need that expedited service.
They will make sure you have at least a temp passport that is good for one year. Or you can get a new 10-year passport if that makes sense.
Step 3: Required Documents for Your Appointment
Now that you have your appointment, you need to have your paperwork ready when you get there. PRO TIP: check the box on your passport application for 10 years with extra pages (bigger book) because YOU NEVER KNOW THE FUTURE. You may want to travel more than planned and having extra pages will save you from the hassle of getting another passport in the midst of your travel. You can get a limited passport for one year if you wish, but why?

In order to get a new passport, you need the following documents:
Completed Passport Application form (DS-11). get this from official websites
Proof of U.S. Citizenship. This can be a copy of your birth certificate or expired passport. PRO TIP: always keep a nice color copy or your birth certificate and/or an expired passport with you when you travel.
A proof of your identity. A driver's license or ID card is ok for this. PRO TIP: Make a color laminated copy of your current passport and keep it with your other papers when you travel.
A recent color passport photo. Guidelines say a passport photo must be taken within 6 months.

They are strict on the requirements for passport photos. They must be exactly 2×2 inches in size. Make sure you have someone take the passport photo who knows the exact regulations (size, background, proportions, etc). There are many print shops with passport services that sell passport photos as part of their business. Find one near you. Don't try to wing this one.

Passport Fees. This will be about $170 USD. They are cheaper abroad than in the US! And there are fees for expedited service.
Note that the US embassy does not allow computers, phones, or any electronics inside the building, all documents should be in paper copies. Digital copies will not be accepted.
Step 4: Attend your appointment
This won't take long, They look through your stuff and give you an appointment to come back the next day and get your new passport.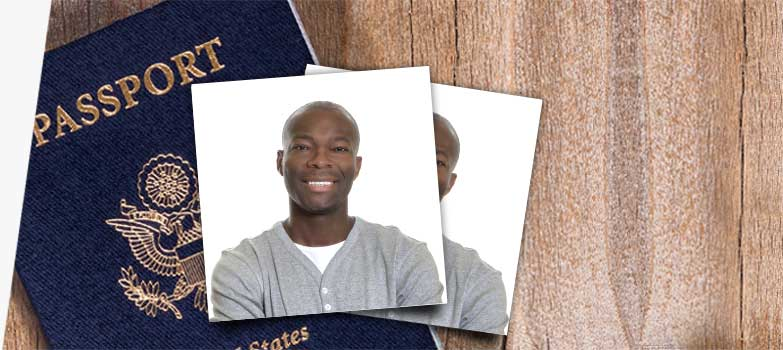 Step 5: Pick Up Your New Valid Passport!
Come on by the Consulate passport offices and get your new passport. That passport lost or stolen will be replaced with a brand new one. As long as you have no issues with the State Department, you'll be fine.
There are many reasons that they can deny you a new passport:
• If you owe more than $50k in back taxes and do not have it settled in some fashion (Offer in Compromise, payment plan, or at least in the process of one of these).
• If you owe more than $2,500 in child support. If you do, you must show that you have resolved it in some way (payment plan, etc, same as the tax situation).
• Passport was previously revoked.
The U.S. Department of State revokes passports that were:
Obtained illegally or through fraud.
Altered or misused.
Issued to people whose Certificate of Citizenship or Naturalization was canceled.
• Being in a custody dispute if you are a minor. The state department is quite strict when it comes to passports for minors. This has come about due to all the parental kidnappings by one of the parents in a custody dispute. People have to petition for sole legal custody to be able to get around having both parents sign for a minor.
• Being subject to foreign extradition requests. This involves U.S. authorities handing over a person accused or convicted of a crime to the foreign state or country where the crime was committed.
Receiving certain court orders and declarations. Many times people have to surrender their passport in a criminal trial and it may not get renewed.
Defaulting on an assistance loan from the Department of State. You must repay this loan first or arrange to do so (same as the tax and child support issues).
Restrictions on a U.S. Passport
The U.S. Department of State cannot tell American citizens whether they may travel to certain countries, but can restrict the use of a U.S. Passport for travel there. In certain countries, you must get permission to enter or engage in certain activities. Contact the National Passport Facility (or a U.S. Embassy or Consulate if abroad) to find out which agency grants this permission.
Traveling to Cuba
American citizens must get permission to visit Cuba, including if they travel through another country, from the Office of Foreign Assets Control in the Department of the Treasury. Contact by email at ofac_feedback@do.treas.gov, for help and information. Also, check the U.S. Embassy in Cuba website.
Foreign Visa
This process is only for passport processing, it has nothing to do with getting a foreign visa. If you want to know more about how tourist visas work, click here.
A lost passport or stolen passport is not the end of the world. Contact your local passport agency or official government organization (consulate).